All Grain Mash Kits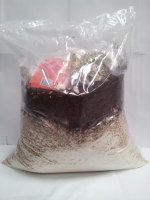 All the grains, hops and yeast supplied in the correct quantities, and with full brewing instructions, to produce a full mash beer.
GRAINS ARE CRUSHED IN THESE KITS
If using these kits for Brew In A Bag follow the guide CLICK HERE
NELSON SAUVIN OR GALAXY HOPS CANNOT BE CHOSEN IN THE CUSTOM BUILD OPTION!
MUST BE BOUGHT SEPERATELY.